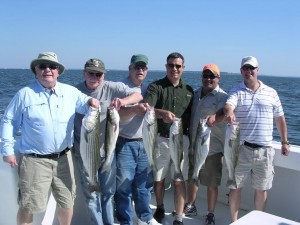 Many of my friends struggle with the idea of sharing faith with a friend. "Where would I find such a person in my life and how would I go about it?"
The problem which keeps most of us from becoming fishers of men (or women) is that we are paradigm blind. Our brains have transformed what we see to the point that we don't see life the way God made it anymore. We don't see lost people who may already be part of our circle of friends. Why? Because they are not at church with us! We all know you go to the church (building) to live the Christian life. You go to church to learn more about God. You take someone to church who you hope will meet Jesus. The Christian life happens in the building, in the service, in the programs of the church.
Yet God says the life of a Christ follower takes place every day, where ever you are, and whomever you are with. Our faith is incarnational – it has little to do with where we go and what events we attend. It has everything to do with our drawing close to Jesus, becoming more and more like him, and letting Jesus in our lives rub off on the people we hang out with.
This picture of a Chesapeake Bay striper fishing trip is a classic example. Three old bucks and three young bucks. A friend from a daughter's school class. His dad. A friend from church.  One father-in-law. And a brother. An eclectic collection of guys who came together to spend a day chasing rockbass off the VA coast. No real plan, just sharing life together as the day unfolds. Different people at different places in life, but all sharing the human experience. A great opportunity to rub a little Jesus onto the next guy – wherever he is in his spiritual journey. Faith is more caught than taught.